Catalent signs tabletting technology deal with Sanwa
Drug Delivery | Finance | Equipment
Will sell OSDrC technology in all markets outside Japan, Korea, China (Hong Kong) and Taiwan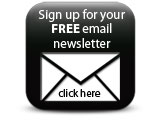 Catalent Pharma Solutions, a global drug delivery technology company headquartered in the US, has signed an exclusive deal with Japanese pharmaceutical firm Sanwa Kagaku Kenkyusho Co to bring Sanwa's drug delivery tabletting technology to global markets.

Catalent will sell this OSDrC technology in all markets outside Japan, Korea, China (Hong Kong), and Taiwan. Sanwa says it has already commercially proven OSDrC in Japan. The firm says the technology enables significant improvements to therapeutic and drug delivery release profiles.

Catalent will begin customer product development trials at its Winchester, Kentucky, US facility next January.

Kazuo Yamamoto, president of Sanwa said: 'Catalent's global presence, modified release technology scientific expertise, and integrated manufacturing and packaging services make them the ideal partner for Sanwa as we make this innovative technology available for global customers to improve their products.'

OSDrC optimised dose delivery technology enables the design of single or multi-core tablets, with a variety of core numbers, shapes, sizes, and placement within the tablet. This is said to offer the broadest range of controlled release designs for drug formulators, providing the potential for optimal dosing, therapeutic product profiles, and plasma release profiles in a one step manufacturing process.

OSDrC can produce pulsatile, bi-layer, multi-core, dividable, delayed release and direct compression orally dissolving tablets.

Ian Muir, president of Catalent's Modified Release Technologies business, said OSDrC is a 'perfect fit' with the company's controlled release, Zydis and Lyopan fast dissolve, and Stick Pack modified release technology.


Companies