Catalent to sell US commercial packaging business
To US venture capital firm Frazier Healthcare
Catalent Pharma Solutions has agreed to sell its US commercial packaging operations based in Philadelphia, PA and Woodstock, IL to Frazier Healthcare, a US venture capital firm with offices in Seattle and Menlo Park.
The deal is subject to certain closing conditions and is expected to be completed in the next few months.
No financial details have been disclosed.
Catalent, based in Somerset, NJ, says the transaction does not involve its clinical supply services operations in Philadelphia nor the blow-fill-seal business in Woodstock. It also does not involve any commercial packaging business conducted by Catalent outside North America.
The firm says it has decided to sell its US commercial packaging operations as it focuses on growing its businesses in development solutions and advanced delivery technologies, clinical trial supplies, advanced blow/fill/seal aseptic delivery technology for respiratory, ophthalmic and other products, as well as integrated solutions for the development of injectable biologics and complex pharmaceutical products.
Frazier Healthcare was founded in 1991 to invest exclusively in healthcare, and is a leading provider of growth equity and venture capital to high growth and emerging healthcare companies.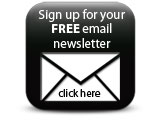 Catalent employs approximately 9,400 people at 29 facilities worldwide, and in 2011 reported revenue of US$1.6bn.
Companies