Chemspace and LabNetwork join forces to extend access to chemical databases
The collaboration expands the market reach of both companies to pharma and biotech companies
Dr Yurii Moroz, Chemspace CEO
Chemspace and LabNetwork, two online marketplaces for chemical compounds used in drug discovery, have joined forces in a move to expand the market reach to pharma and biotech companies. LabNetwork is part of a WuXi AppTec, the parent company of Wuxi Biologics.
Under the agreement, LabNetwork's products will be available on www.chem-space.com, with distribution and technical support provided by Chemspace for European customers.
Dr Yurii Moroz, Chemspace CEO, commented: "The collaboration with LabNetwork will provide drug discovery scientists, medicinal chemists, and academic researchers access to a vast diversity of high-quality products. We see a lot of synergy in our companies combining forces both from a business perspective and also to improve the availability of compounds to the research community. Ultimately to shorten the drug discovery process in the hope of finding better cures for patients, quicker."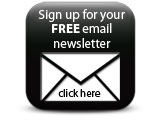 The Chemspace database encompasses over 100 million unique chemical building blocks, fragments and screening compounds, and is the world's largest library of purchasable chemicals, including in-stock and make-on-demand molecules, offering an easy, fast way to search using a broad range of filter options, such as substructure, similarity, and by using various text identifiers.
Companies