China-based Raybow Pharmaceuticals expands CDMO business to the US
Contract Manufacturing | Finance
Raybow has acquired PharmAgra Labs, a custom chemical research and development company based in North Carolina
Photo as seen on Raybow website showing a Mural at PharmAgra's Brevard facility
painted by a local artist Billy Smith
Raybow Pharmaceutical, a global pharmaceutical chemistry services provider, has acquired US-based PharmAgra Labs. The China-based company will use the acquisition to expands its global footprint with the close proximity to the company's growing US customer base.
PharmAgra is a custom chemical research and development company located in Brevard, NC. The company's current services include custom synthesis, process development and optimisation and analytical services.
As a result of the acquisition, PharmAgra's Brevard facility will become the headquarters and R&D centre for RayBow's North American operations. It will be supported by sales and marketing offices in Los Angeles, Princeton, and Copenhagen, Denmark.
"Raybow's European and US clients will appreciate the option for contract services within the US," said Bin Wang, Raybow CEO. "Coupled with existing capacity ranging from grams to multi tonnes, we now have the flexibility to accommodate all of our clients' phase-appropriate outsourcing activities on multiple continents."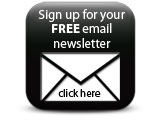 Raybow is also planning an expansion project at the PharmAgra site, adding additional capacity and personnel in the Brevard area.
Companies