Choosing the right partner for parenteral drug development
Vetter to present at the 2014 PDA Annual Meeting
Choosing the right partner early in the process of drug development can make the difference between reaching a 'short-term milestone', or the more promising 'long-term value'. But do you know what key factors to look for in order to set up a successful partnered drug development project? Learn what they are and how to best incorporate them into your drug development programme at the 2014 PDA Annual Meeting.
Because parenteral drug development is complex, costly and has many levels of risk during the clinical phases, only a few drug products ever make it to phase III, through to market approval and into commercial manufacturing. Developing strategic partnerships with the right level of expertise early in the process offers a bio/pharmaceutical company the best chance to increase the total value of its drug package. Choosing the right kind of cooperation/partnership early in the process can make the difference for between a 'short-term' and 'long-term value'.
Frank-Michael Hans, Customer Project Manager for Vetter, will help you get the information you need to get it right in the case study he is presenting at the 2014 annual PDA meeting in San Antonio, TX, 7-9 April 2014.
Presentation
Tuesday, 8 April 2014
Innovative Outsourcing Approaches – Mastering the challenges of injectable drug development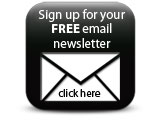 2014 PDA Annual Meeting
Featured Companies