Chris Kilbee appointed Group Director of UBM Pharma Portfolio
Aims to expand the portfolio globally, putting increased emphasis on digital and content
Chris Kilbee
Events organiser CPhI, part of UBM Live, has promoted Chris Kilbee to Group Director of the UBM Pharma Portfolio. He takes responsibility for the development of a number of events, including CPhI, ICSE, Inno-Pack and P-MEC, as well as digital solutions including CPhI Online and CPhI Pharma Evolution.
Kilbee has targeted growth in emerging markets, mirroring shifts within the wider pharma industry, with CPhI continuing to expand into the world's largest and growing markets.
He has already overseen the launch of CPhI Istanbul – a new event starting this year – and the completion of the company's first Annual Industry Report.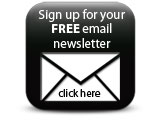 Kilbee has worked across a number of different parts of UBM, most recently running a media and events business in London, UK.
Companies