Christiane Hamacher takes up appointment as Head of Asia-Pacific, Roche Pharmaceuticals
Christiane succeeds Alexander Hardy who was appointed Head of Global Product Strategy based in Switzerland
Roche Pharmaceuticals Asia Pacific announces that Dr Christiane Hamacher has assumed the role of Head of Asia-Pacific (APAC), joining Roche's global Pharmaceutical Leadership Team.
Christiane joined Roche in 2007 and was most recently General Manager of Roche Pharmaceuticals' Czech Republic business.
Christiane has established a strong track record in strategic management and human resources, and has undertaken global commercial and operational roles in the US, Europe and Asia.
At Roche, Christiane's roles have included the positions of General Manager Norway, Life Cycle Leader, Virology and Resourcing Manager in Group Human Resources.
Prior to joining Roche, Christiane spent 10 years at Schering where she held senior managerial positions in oncology, human resources and was General Manager Philippines. Christiane received a PhD in molecular biology from the Ruhr University of Bochum, Germany.
In her new role, Dr Hamacher will assume responsibility for the development and commercialisation of Roche Pharmaceuticals' innovative portfolio of medicines across APAC. Christiane will be based in Singapore, the company's regional headquarters, and will lead more than 6000 employees in 22 countries across the region.
Commenting on her appointment, Dr Christiane Hamacher said: 'I am delighted to take up my new position as Head of APAC for Roche Pharmaceuticals Business. The region is of great importance to Roche and I am excited by the opportunities available to our business and our patients.'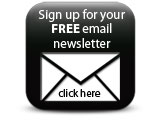 'Our success in Asia-Pacific is founded upon our commitment to being one of the innovation-driven leaders in healthcare and I look forward to working closely with my colleagues to build on that success as we prepare for the launch of a number of innovative medicines throughout the region,' she added.
Companies