ClinTec International expands US capabilities
Appoints associate director of US Business Operations in New York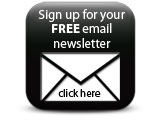 ClinTec International, a UK-based global clinical research organisation (CRO), has expanded its business in the US by opening an office in New York. Susan Pavone has been appointed as associate director of US Business Operations.

ClinTec has so far grown its business operations organically from its European base and operates in more than 40 countries worldwide. Its US operations formerly centred on servicing major international companies on global projects by partnering with US CROs that had no or limited international presence.

ClinTec says the expansion of US operations through the opening of the New York headquarters, together with Susan Pavone's appointment, will enable the firm's US clients to access global clinical research capabilities through a single partner.

Rabinder Buttar, chief executive of ClinTec International, said: 'We have established a strong presence in the international marketplace by placing expert clinical research staff in all key emerging and established markets. ClinTec's ability to harness global strength, coupled with local, on the ground expertise, will be of great value to US pharmaceutical companies.'

Pavone has extensive knowledge of international clinical research. She has more than two decades of industry experience, including eight years managing the business operations of Pfizer's internal CRO.


Companies