ClinTec International starts operations in Malawi
Leading pharmaceutical company selects ClinTec as partner of choice in Africa and Asia
ClinTec International, a global contract research organisation (CRO) with a substantial presence in the Middle East and Africa, has expanded its operations into Malawi.
A pharmaceutical company with sales exceeding US$50bn has chosen the firm as its preferred partner for vaccine development in Africa and Asia.
ClinTec is recruiting skilled personnel with vaccine research experience to join its established teams in these regions, in preparation for anticipated strong growth ahead.
ClinTec operates in more than 40 countries to provide specialist clinical research personnel and support services.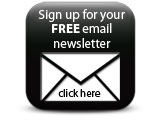 Rabinder Buttar, president and ceo of ClinTec, said: 'I see huge potential for the company in conducting large-scale vaccine trials. Despite the challenging economic conditions through which many of our clients are restructuring their organisations, ClinTec continues to grow and win major new business from pharma companies.'
Companies