Congenica appoints new CEO to drive global expansion of clinical genomics
Congenica, provider of clinical genomics interpretation software, announced the appointment of its new CEO, Dr David Atkins.
Based at the company's headquarters in Cambridge, UK, Dr Atkins also joins Congenica's board of directors.
Dr Atkins has more than 25 years' experience as a global leader in a broad range of diagnostics and healthcare businesses. He has held senior positions in R&D, business development, operations and sales and marketing.
He has extensive commercial experience in markets in North America, EMEA, Asia and Latin America.
Prior to joining Congenica, Dr Atkins was previously CEO of Synevo, a clinical diagnostic laboratory service business operating across Germany and Eastern Europe. Past roles also include global head of the advanced staining pathology business unit for Leica Biosystems, a Danaher company.
Dr Atkins also has more than 20 years' experience with Johnson & Johnson's Medical Device and Diagnostic businesses in R&D and business development and most recently senior international commercial roles.
Dr Atkins holds a BSc and PhD from the University of East Anglia, UK, a Graduate Certificate in Pharmacology from the University of New South Wales, Australia and an MBA from Columbia University, US.
Dr Andy Richards, Chairman of Congenica, said: "David has an impressive international track record of success in leading and scaling healthcare technology companies. I am delighted that he has chosen to join Congenica at this pivotal time in the Company's development."
"He will lead Congenica's international growth as it rolls out its commercial operations across Europe and into the USA and Asia, and oversee further product development of Sapientia, its gold-standard clinical genomics analysis platform. I look forward to working with David and the Board of Congenica to fulfil its potential in this exciting market."
Dr Atkins succeeds co-founder and CEO Dr Tom Weaver, who will continue to serve on the board, as well as interim-CEO Dr Nick Lench, who will continue in his COO role.
Dr Weaver, said: "I am really excited that David will lead the next phase of our business. There is no better time for someone with his talent and experience to join our executive team and drive our rapid growth."
Dr David Atkins, Congenica's new CEO, said: "It has always been a privilege to be involved in businesses that focus on providing solutions to patients. I am looking forward to working with the impressive team at Congenica to drive the company's expansion at a time when genomics is set to truly revolutionise medicine and patient care. Our world-leading Sapientia platform quickly, accurately and cost-effectively diagnoses rare genetic diseases, supporting clinicians in their decision making and, ultimately, changing patient lives."
2017 was a successful year for Congenica, positioning it for growth in 2018. It completed a successful Series B financing round, raising $13.5 m from leading China- and UK-based investors.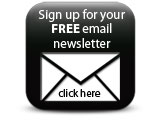 It also expanded its operations in China and the US, formally incorporating a US operation in April 2017. In addition to the use of Congenica's Sapientia clinical genomics platform in Genomics England's ground-breaking 100K Genomes Project, the company also secured collaborations to support China's national 100 K Wellness Project and Portugal's In2Genome Project.
Companies