Contract packer adds sixth bottling line
Reed-Lane expands its overall packaging capacity and capabilities for solid dose prescription and OTC products
The new bottling line at Reed-Lane
Pharmaceutical contract packer Reed-Lane, of New Jersey, US, has installed its sixth bottling line for solid dose prescription and OTC products. The new line expands the company's packaging capabilities and overall capacity, and is intended specifically for the packaging of larger fill levels at smaller overall product volumes.
The new line consists of the following modules:
Bottle unscrambler that cleans and orientates bottles
Slat filler that can process tablets, capsules and liquid-gels for a wide range of bottle sizes and fill levels
Metal detector
Capper for both child-resistant (CR) and continuous thread (CT) closures
Induction sealer
Re-torquer
Labeller that can apply 1-ply, 2-ply or booklet-style labels with a printer and vision system
Topsert feeder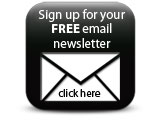 The new line also can be equipped to place sachet desiccants, canister desiccants, and cotton or rayon in bottles. In addition to a topsert attachment, the line can also incorporate tamper-evident seals to capped bottles and/or bundles of bottles, as desired.
www.ReedLane.com Patricia Elvin, President of Reed-Lane. client: Reed-Lane Joe Luke Reed-Lane (877) 290-1090 jluke@reedlane.com
Companies