Copley Scientific breath simulator meets demands of MDIs
BRS 3000 generates flow rates up to 240 litres a minute
BRS 3000 tests metered dose inhalers
Copley Scientific's new BRS 3000 breath simulator delivers the flow rate, acceleration and capacity required to test metered dose inhalers (MDIs) and dry powder inhalers (DPIs) in a more patient representative manner, according to the latest pharmacopoeial monographs. It is also suitable for testing nebulisers, spacers and valved holding chambers.
Designed to allow closer simulation of in vivo breathing profiles, the BRS 3000 generates flow rates up to 240 litres a minute with a maximum 25 litres a second acceleration rate; volume capacity is 5 litres.
A companion to the smaller BRS 2000 unit, which is principally for nebulisers, the BRS 3000 allows users precisely to define and apply breathing profiles that mimic those of the patient during inhaler use. This enables the exploration of DPI and MDI performance under test conditions that more accurately reflect use by specific patient groups, including different age categories or those with acutely impaired lung function.
Both breath simulators can be configured for in vitro dose uniformity and aerodynamic particle size distribution data measurement (by cascade impaction), to apply user-defined patient profiles, rather than the fixed flow rates associated with routine testing.
With a maximum inhalation volume of approximately one litre, the BRS 2000 is specified for testing nebulisers under neonate, infant, child and adult tidal breathing conditions, defined in the recently updated USP Chapter 1601 and Ph.Eur. Chapter 2.9.44, and for testing in accordance with the proposed new USP Chapter for spacers and valved holding chambers used with pressurised MDIs.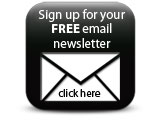 The BRS 3000, in contrast, has an inhalation volume of up to 5 litres, a higher maximum flow rate and a higher acceleration rate to meet the demands of MDI and most especially DPI testing.
Featured Companies