Copley announces a major upgrade of inhaler testing portfolio
The upgrade marks a major evolution in Copley's offering as it celebrates its 75th anniversary
Streamlined, intuitive ancillaries with touchscreen operation are a key feature of the upgraded Copley offering for OINDP testing
Copley Scientific, the global leaders in inhaler testing equipment, is marking the company's 75th anniversary with a significant upgrade of its comprehensive, integrated range for measuring the critical attributes of orally inhaled and nasal drug products (OINDPs), notably delivered dose uniformity (DDU) and aerodynamic particle size distribution (APSD). The upgrade marks a major evolution in Copley's offering which now includes:
new products to meet defined customer needs, from tools for workflow management such as the Inhaler Testing Workstation (ITW) to an updated portfolio for nasal drug product testing
re-engineered core ancillaries, substantially updated with an emphasis on ease-of-use, efficiency and productivity
Inhalytix, a state-of-the-art, fully validated software package for generating APSD metrics in line with the latest pharmacopoeial specifications
an expanded, fully revised version of the company's renowned, highly informative inhaler testing brochure.
"Copley brings unrivalled expertise to every aspect of OINDP testing," said Mark Copley CEO. "We rigorously track changes in the regulatory landscape, and we listen to customers. The fully refreshed offering reflects these efforts. Our focus has been to make testing more straight forward and efficient, from bench space management to data analysis, equipment selection to test automation. The new brochure guides customers through the increasingly complex world of OINDP testing and explains how to use all our products effectively, whether testing a generic in accordance with product-specific guidance or refining a test set-up for better in vitro-in vivo correlations (IVIVCs)."
Refreshed ancillaries are characterised by clean lines, small footprint designs, and the latest touchscreen technology, complete with icon-based menus. Critical flow controllers (the TPK range), breath actuated controllers (the BAC 2100) and breathing simulators (the BRS range) have all been updated. A switch to quick release connectors on all equipment makes it easy to rapidly establish a leak-free test set-up.
New introductions range from the ITW, a handling aid for the various pieces of equipment used during inhaler testing, to accessories that work with Copley's automated shake and fire platforms to deliver highly reproducible nasal spray testing. The Copley brochure covers all aspects of DDU testing and APSD measurement, providing insight into the regulatory guidance and pharmacopoeial specifications associated with each.
Advanced sections covering special applications and test set-ups for enhanced IVIVCs provide clear, concise advice on how to use the full range to optimise the testing of generic and innovator products, from R&D through to QC.
"Continuous improvement is a Copley hallmark," said Mark Copley. "Our new offering includes valuable upgrades that we're confident can have a real impact on the day-to-day efficiency and integrity of OINDP testing. Whether you are looking for state-of-the-art equipment or insight on how to optimise testing strategies and lab practice, we can help."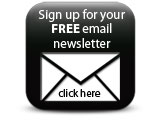 Find out more about the full Copley range for OINDP testing at www.copleyscientific.com
Featured Companies