Coriolis Pharma expands its ATMP development facilities
Re-construction of an existing building near the company's headquarters started in March this year and the laboratories are planned to be operational in Q4 2021
Coriolis Pharma, a service provider and formulation R&D specialist, has announced the expansion of its ATMP development facilities under biosafety level S2 (BSL2 / S2).
Re-construction of an existing building near the company's headquarters started in March this year and the laboratories are planned to be operational in Q4 2021. The facilities will increase the company's floor space to 7,800 sqm. The labs will host the formulation development of ATMPs, cell culture activities, particle characterisation and identification, analytical ultracentrifugation and a lyophilisation development centre for ATMPs.
"Already in 2018, we started strengthening our scientific expertise and offering services for ATMPs and are now pleased to see that this segment experiences a significant growth," said Dr Michael Wiggenhorn, CEO of Coriolis Pharma. "That is why we are expanding our capacities in this area with new lab facilities under biosafety level S2."
Advanced therapy medicinal products are seeing significant interest, Coriolis says, but ATMP formulations are still far from advanced. Like mRNA vaccines, ATMPs either have a very short shelf life or require cold storage conditions. A tailored formulation development program, also exploring lyophilisation as an option, is hoped to improve this situation.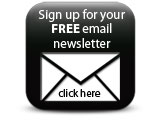 "To support the lab expansion also from scientific perspective, we recently expanded our scientific advisory board by two distinguished experts in the field: Prof Ernst Wagner from the Ludwig-Maximilians-Universität (LMU) Munich and Prof Gideon Kersten from the Leiden University," said Dr Andrea Hawe, CSO of Coriolis Pharma. "Their scientific advice will be extremely valuable to the success of our client projects and will enable us to stay on top of recent development in the field."
Companies