Cresset appoints new ceo
Exciting new chapter for UK software developer
Rob Scoffin, chief executive of Cresset Group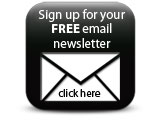 Cresset has appointed of Dr Rob Scoffin as chief executive. He joins the UK developer of software for calculating and comparing the molecular Field characteristics of chemical compounds from CambridgeSoft, where he was vice president of European operations.

Scoffin replaces Beatrice Leigh, who will now become non-executive chairman of the board.

'The appointment of Rob marks an exciting new chapter for Cresset,' said Andy Vinter, founder and chief scientific officer of Cresset.

Prior to CambridgeSoft, Scoffin was ceo (Software) for Amedis and senior product manager at Oxford Molecular.




Companies