Crissier site approved for the US market
B. Braun's first European production facility to be granted FDA approval for pharmaceutical products
B. Braun Medical's Crissier production facility in Switzerland has received US FDA approval and can now export its active ingredient HES 450 to the US.
B. Braun Medical is already one of the global market leaders in the manufacture of medical devices, and it is continuing to expand and strengthen its position. The Crissier site in the canton of Vaud has received FDA approval, one of the most demanding quality standards in the medical and pharmaceutical industry worldwide.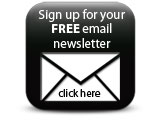 In order to be approved for the US market, US law mandates that medical and pharmaceutical products originate from manufacturers that have been inspected by the Food and Drug Administration (FDA) and found to comply with their high standards. Crissier is B. Braun's first European production facility to be granted FDA approval for pharmaceutical products.
Companies