Cutting-edge product unveiled at Packaging Innovations
Denny bros will unveil a cutting-edge full colour synthetic multi-page label at next week's Packaging Innovations show
Denny Bros has developed a full colour triple decker synthetic label which can be printed in full colour throughout the entire booklet in few processes.
The product allows five panels to be printed all in colour along a 3ply synthetic label in very few print passes.
Stephie Ward, Senior Marketing Executive, said: "Denny Bros has always been proud of its reputation for creating innovative products and never standing still.
"We have spent much time testing and perfecting it to achieve this end result – and we are delighted with it.
"It is so important as we are now no longer restricted to black and white in places. The whole product can be printed in full colour."
The full colour multi-page synthetic label will be unveiled at the Packaging Innovations show in London Olympia.
Nick Theobald, Quality Manager at Denny Bros, said: "We are very proud of this advancement to produce a multi-page synthetic label in full colour in very few print passes.
"We predict it will appeal to many cosmetics, e-liquids, agrochemical and other chemical manufacturers, as it is virtually indestructible."
Denny Bros has pioneered multi-page labelling technology with in-house expertise and capability to find the right labelling solution for its customers - regardless of size, shape, media and application.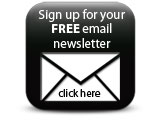 Denny Bros Ltd will be exhibiting at Packaging Innovations at London Olympia on Stand C20 on Wednesday 13th and Thursday 14th September and will be able to answer any questions on this new product and much more.
Companies