Dassault Systemes acquires Medidata Solutions for $5.8bn
Contract Manufacturing | Finance
French software company makes a strategic acquisition as 13 of the top 15 drugs sold in 2018 were powered by Medidata's technology
Image taken from video on Dassault Systèmes youtube channel
Dassault Systèmes have signed an agreement to acquire Medidata Solutions. The digital service provider will come at an all-cash cost of US$5.8 billion.
The acquisition by the France-based software company has been unanimously approved by the Boards of Directors of both companies.
"Today marks a significant milestone for the Life Sciences industry and the value of the virtual world to address the complexity of developing personalised medicine and patient-centric experiences," said Bernard Charlès, Vice Chairman and CEO of Dassault Systèmes.
Medidata provides services that transform the digital workings of clinical development, commercialisation, and real-world data intelligence. At the end of FY 2018, the US-based company had revenues of $636m.
The acquisition will reinforce Dassault's position as a science-based company by providing the life sciences industry with an integrated business experience platform for an end-to-end approach to pharmaceutical production.
Virtual help
Charlès said: "Multidiscipline scientific innovation and industrial performance call for a platform approach connecting the dots between people, ideas and data."
The CEO thinks that Medidata's experience and market position in clinical trials complements Dassault's life sciences solutions on the 3DEXPERIENCE collaborative platform.
"Medidata's recent expansion into real-world evidence and analytics coupled with the power of modelling and simulation demonstrates how the virtual world will catalyse the next generation of patient-inclusive therapeutics," Charlès added.
Medidata's clinical expertise and cloud-based solutions power the development and commercialisation of smarter therapies for 1,300 customers worldwide. These include pharmaceutical companies and biotechs, CROs, and medical centres and sites.
The driving force behind the price tag are the connections the company has made since its founding in 1999. 13 of the top 15 drugs sold in 2018 were powered by Medidata's technology. Also, 18 of the top 25 pharmaceutical companies and nine of the top 10 CROs are all Medidata customers.
Its solutions are designed to enable efficiency and improved quality throughout clinical development programmes by enhancing decision-making, accelerating processes execution and oversight, minimising operational risk, reducing costs and adapting trial strategies.
Medidata is headquartered in New York City, with 16 offices across seven countries, notably in the US, Japan, Korea, and the UK.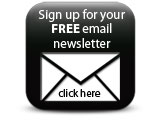 Completion of the acquisition is expected during the last quarter of 2019 and is subject to certain regulatory approvals, approval by the majority of Medidata's shareholders and other customary closing conditions.
Companies