Dassault Systemes and Inserm link up with aim of deciphering disease complexity
The agreement will draw from the expertise of each organisation to offer new perspectives for addressing scientific and health challenges
Dassault Systemes, a French specialist in 3D design software, 3D Digital Mock Up and Product Lifecycle Management (PLM) solutions, has signed an agreement with the French National Institute of Health and Medical Research (Inserm), to accelerate clinical research programmes using a virtual collaborative platform. The agreement will draw from the expertise of each organisation to offer new perspectives for addressing scientific and health challenges.
Inserm will use Dassault Systèmes' 3DEXPERIENCE technology to conduct its biomedical research programmes in the areas of ageing, cancer, genomics and microbiota. The platform provides Inserm with an integrated virtual environment for open collaborative research, unified laboratory management and biological and chemical modelling and simulation from Dassault Systèmes' BIOVIA flagship brand.
In turn, Dassault Systèmes will leverage big data from Inserm's research programmes to calibrate and validate scientific models that can be applied to future technologies for clinical research. These models will enable the company to develop next-generation industry solutions targeting clinical trials, to accelerate decision-making and to enable earlier efficacy and safety demonstration with virtual trials.
'We seek out technologies that further our mission to observe and understand mechanisms of the living body and ultimately transfer this knowledge to therapeutic solutions for new and mutating diseases that are affecting the world's growing population,' said Professor Yves Lévy, Chairman and CEO, Inserm. 'We lead long-term, competitive scientific programmes in human health and medicine and the Dassault Systèmes' 3DEXPERIENCE platform will help us support collaboration, project management, data, resources, traceability and other processes.'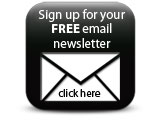 Bernard Charlès, President & CEO, Dassault Systèmes, said: 'This fusion of advanced clinical research and the virtual world is a stepping stone to the future of precision medicine and brings us closer to harmonising product, nature and life.'
Companies