Dolomite and Phosphorex partner on lipid nanoparticle development
Liposomes, lipid nanoparticles and polymeric nanoparticles are used as tools for non-viral delivery of therapeutics, especially nucleic acids, including mRNAs
Dolomite Microfluidics, a developer of particle systems for drug delivery, and Phosphorex, a CDMO specialiing in particle-based formulation of drug products, have announced a partnership to establish combine their capabilities in drug and vaccine development. The partnership will see the installation of Dolomite's automated nanoparticle (ANP) system in Phosphorex's Hopkinton, MA laboratories, enabling the development of nanoparticle formulations for a range of specifications.
Liposomes, lipid nanoparticles and polymeric nanoparticles are used as tools for non-viral delivery of therapeutics, especially nucleic acids, including mRNAs for vaccines to fight cancer and infectious diseases such as COVID-19. These nanoparticles can enhance transfection efficiency, stability, safety, and efficacy of RNA therapeutics and vaccines. Dolomite's ANP System is planned to enhance Phosphorex's service offering, including development of prototype formulations, optimisation, scale-up and generation of GLP materials to support pre-clinical trials.
In addition, Phosphorex will act as a demonstration lab for Dolomite, offering training and technical support to help customers to advance their RNA programs from the discovery to the clinical development stage.
Richard Gray, Commercial Director at Dolomite Microfluidics, said: "Phosphorex is a leader in drug delivery and nanoparticle formulations, and we are excited to collaborate with them to develop and scale-up their clients' RNA programs. To date, our solutions serve thousands of customers in over 50 countries around the world, working in fields as diverse as academia, biotechnology, drug discovery, food and cosmetics, and the petrochemical and pharmaceutical industries."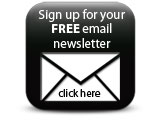 Dr Bin Wu, founder, President and CEO of Phosphorex, commented: "We are very happy about the partnership with DolomiteMicrofluidics. Although we can use the ANP System for many different applications, we are especially excited about its application to formulate RNA-based therapeutics and vaccines. Two RNA-based therapeutics have so far been approved by the FDA for the treatment ofotherwise hard-to-treat diseases, and two COVID-19 vaccines demonstrating high efficacy and safety profile are playing a major role in ending the pandemic. I truly believe this collaboration can help fully harness the potential of RNA technologies to treat infectious diseases, cancer and many other difficult-to-treat diseases."
Companies