Domino Printing Sciences wins Queen's Award
Fifth award confirms position as leader in continuous growth and export
Nigel Bond: extremely honoured and proud
Domino Printing Sciences has been awarded the UK's most prestigious award for business performance: the Queen's Award for Continuous Achievement in International Trade. This recognition, the company's fifth since 1985, affirms Domino's position as the one of the UK's leaders in continuous growth and export.
The Continuous Achievement in International Trade Award has been awarded to Domino for substantial overseas earnings with growth and commercial success, sustained over not less than six years, to levels that are outstanding for the goods or services concerned and the size of the company's operations.
'We are extremely honoured and proud to be selected for a Queen's Award,' said Nigel Bond, group managing director of Domino Printing Sciences. 'Over 95% of our revenue is generated outside the UK, with our unbroken 33-year record of annual revenue growth due to our continued investment in r&d, the hard work and dedication of our employees, and efforts of our partners and distributors globally.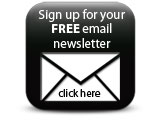 'Receiving one of the most famous globally recognised prestigious awards for our international trade performance is the ultimate testimony of our continued progress as a business.'
Companies