Domino reports increased sales and profit in the year to 31 October 2014
Has now installed more than 200,000 inkjet, thermal and laser printers worldwide
Peter Byrom: Remains cautious about 2015
Domino Printing Sciences increased sales and profit in the financial year to 31 October 2014.
Pre-tax profit was £56.5m (+219%) on sales of £350.2m (+4%).
The coding and marking printing company's business in Europe saw double-digit sales growth in local terms (43%), benefiting from more buoyant markets in the early part of the year. The company also reported good growth in the Americas (23%) and Asia/Rest of World (34%).
The company says it has now installed 'well in excess' of 200,000 inkjet, thermal and laser printers worldwide.
Food, beverage, pharmaceutical and commercial printing are the largest segments for the company, together representing approximately 67% of total sales.
Chairman Peter Byrom said market conditions have been changeable 'with a more cautious attitude returning among customers in many markets over the second half of the year'.
The company had success with its i-Tech product range and more label converters are adopting its digital printing technologies.
'Activity levels among our sales teams, and the increase in sales of N-Series digital label presses this year, give us confidence in the potential for continued growth,' Byrom said.
The company will continue to invest in research & development and in growing the capability and capacity of its digital printing business.
Byrom remains cautious about 2015 and the investments Domino is making, coupled with uncertain market conditions, mean the company expects results in 2015 to be at a 'broadly similar level to this year'.
Full-colour printing is a new venture for the Group and while the applications and customer groups are adjacent to those for coding and marking, the company says it has faced a considerable learning curve as it establishes capability and capacity in the demanding field of colour management.
'We are progressing well in that regard and in particular with the print quality and performance of our products,' added Byrom.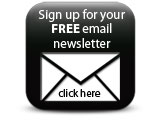 The installed base of digital presses is growing and as Domino's customers bring them up to full utilisation and the company expects to see substantial growth in its fluids business.
Companies