Domino to share serialisation expertise at Codico seminar for the contract sector
The focus of the seminar is to explore solutions that meet the requirements of the EU Falsified Medicines Directive while guaranteeing the scalability and flexibility essential in the contract packing environment
Bart Vansteenkiste: 'Versatility and speed of response are the lifeblood of the contract sector, so the need to implement serialisation without impacting capability or efficiency is paramount'
With fewer than 1,000 days remaining before item-level serialisation becomes mandatory for most pharmaceutical products in the EU, Domino Printing Sciences' Irish distributor Codico is hosting a seminar to help contract packers plot their course to successful FMD compliance.
Taking place in Dublin on 16 June, the focus of the free-to-attend seminar is to explore solutions that meet the requirements of the EU Falsified Medicines Directive while guaranteeing the scalability and flexibility essential in the contract packing environment. It will be chaired by Bart Vansteenkiste, Global Life Sciences Sector Manager at Domino, who will also present on the worldwide legislative landscape for pharmaceutical and life sciences manufactures.
Vansteenkiste leads a panel that includes many of Europe's leading serialisation experts:
Siobhain Duggan, Director of innovation & healthcare at GS1 Ireland
Thomas Merle, CEO of Sericode (Horizon Life Sciences Group)
 
Barry Long, Regional Sales Director Ireland & UK at Optel Vision
Darryl McConnell, Serialisation Technical Lead at Almac Group
Michael Harkin, Regional Manager UK/Ireland/Africa at Microscan
Frank Madden, Director at Crest Solutions
Cliff Bond, Managing Director at Codico, says: 'Serialisation has been acknowledged as one of the biggest challenges for pharmaceutical and life science manufacturers in recent decades. It requires a lot of planning and can involve many different processes, people and vendors. For contract manufacturers and packers it can be even more difficult, considering the wide range of different requirements they manage, often at short notice.'
Vansteenkiste echoes the sentiment: 'Versatility and speed of response are the lifeblood of the contract sector, so the need to implement serialisation without impacting capability or efficiency is paramount. Ireland has a large and successful contract sector and we look forward to a day of key learnings and high quality discussion.'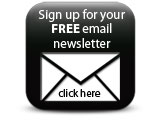 The one-day seminar will be held at the Louis Fitzgerald Hotel, Newlands Cross, Dublin 22.
Full details of the event – including how to register – can be found
here
.
Companies