Dr Karl Keegan to join Vectura Group
Will take responsibility for corporate development and investor relations
Vectura Group, a UK developer of inhaled therapies for the treatment of respiratory diseases, says Karl Keegan will join the firm as director of corporate development on 3 September. He will be primarily responsible for corporate development and investor relations.
Keegan has more than 20 years' experience in the pharmaceutical industry, starting his career in research followed by a strategic planning role at SmithKline Beecham.
Prior to joining Vectura, he spent 12 years as a biotech analyst with a number of City firms including UBS and Bank of America, and more recently held cfo positions at Minster Pharmaceuticals and then Pharming Group.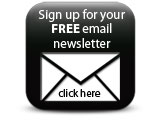 After five years as director of investor relations & corporate communications, Julia Wilson has decided to leave the company to pursue personal interests.
Companies