EMA seeks comments on new pharmacovigilance assessment advice
The new advice clarifies what a risk management plan should focus on regarding a product's life cycle
Pharmaceutical firms have been asked to comment on a first major update to the European Medicine Agency's pharmacovigilance risk assessment advice.The changes are based on experience gained since the EMA's pharmacovigilance risk assessment committee (PRAC) started its operations, and follows a review of pharmaceutical companies' risk management plans.
The new advice clarifies what a risk management plan should focus on regarding a product's life cycle. EMA explained: 'This will help to ensure that a risk-proportionate planning of activities directs resources to areas where the need for additional information and risk minimisation is greatest.'
EMA is also consulting companies on a revised risk management plan template – designed to create a focused risk management system and simplify how information is submitted to the regulators. It includes a format for a plan summary, which will be made public, streamlining and contextualising its information.
The Agency also wants detailed advice on the text, for instance whether additional risk minimisation materials already distributed to member states should be included in risk management plan annexes.
An EMA note stressed how risk management can 'minimise potential risks and to fill knowledge gaps for medicines (e.g. through post-authorisation data)…[so] the benefits of a particular medicine exceed the risks by the greatest achievable margin.'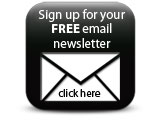 EMA wants comments by 31 May.
Companies