EMD Serono makes key appointments to lead entry into oncology
David Trexler becomes Senior Vice President of Oncology Commercial and Dr Zhen Su becomes Vice President of Medical Oncology
David Trexler
EMD Serono, the US biopharmaceutical business of Merck KgaA in Germany, has made two key management appointments to lead its entry into oncology.
The company's diversified oncology and immuno-oncology pipeline includes multiple, high-priority projects currently in development for treating challenging cancers that have significant unmet patient need.
David Trexler, Senior Vice President of Oncology Commercial, will lead the strategy of the EMD Serono oncology franchise and will be responsible for 'maximising growth opportunities by building a performance-driven oncology team focused on customer and patient centricity'.
Trexler has more than 25 years of experience in branded pharmaceutical marketing, sales and business development. He joins EMD Serono from Eisai, where he was Senior Vice President of the Americas Oncology Business Unit.
Trexler previously held senior leadership roles at Mylan Bertek Pharmaceuticals and Sanofi-Aventis Pharmaceuticals.
Dr Zhen Su
Dr Zhen Su, Vice President of Oncology Medical, will lead the medical strategy and team for the franchise. Dr Su has clinical expertise in oncology, immuno-oncology and urology. He has held positions in academic and pharmaceutical medicine, including general management, clinical development, medical affairs and business development. Prior to EMD Serono, Dr Su was Associate Vice President and Global Head of Jevtana (cabazitaxel) at Sanofi.
Before joining the industry, Dr Su held several academic positions, including Assistant Professor of Surgery at Duke University, where he also received his fellowship in oncology. He has deep ties to the oncology community, having worked with leading oncologists at organisations across the US.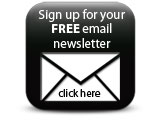 Paris Panayiotopoulos, President and Managing Director of EMD Serono, said: 'This is an exciting time for the oncology franchise of EMD Serono as we initiated our commercial presence in the United States and continue to advance our pipeline. Our long-standing commitment and focus on specialty care is a driving force behind our expansion in oncology.'
Companies