ERT's Trial Oversight solution shortlisted for clinical trial award
ERT, a global data and technology company that minimises uncertainty and risk in clinical trials, announced that ERT Trial Oversight — its centralised, cloud-based clinical trial management solution — has been named a finalist for the 2017 Scrip Best Sponsor-Focused Technological Development in Clinical Trials Award
The ERT Trial Oversight integrates trial data from any source to put real-time, actionable data in the hands of sponsors and their CRO partners.
This enhanced visibility enables more proactive decisions, minimises risks and fosters greater collaboration among trial stakeholders.
Mike Ward, Global Director of Content, Scrip said: "The 2017 Scrip Awards provides the biopharma industry with an opportunity to acknowledge its highest achievers across the entire value chain and to recognise both company and individual achievements. We are pleased to announce ERT as a finalist for its advancements in improving clinical trial efficiencies for sponsors and CROs."
By addressing these critical areas within the clinical development process, ERT helps sponsors and CROs bring new treatments to market faster.
James Corrigan, President and CEO of ERT, said: "We are honoured to be named a Scrip Award finalist and to be part of this distinguished group of organisations being recognised for their innovation, dedication and hard work in advancing drug development.
"This nomination is a reflection of our employees' unwavering commitment to delivering innovative and practical solutions that our customers can have confidence in as they bring life-changing medical treatments to the patients who need them."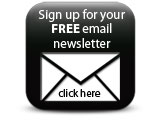 Award winners will be announced in London on 29 November.
Companies