Effervescent line offers eye-level operation
First horizontal strip packaging line from Romaco Siebler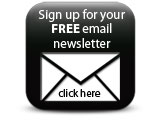 Romaco Siebler has launched a horizontal strip packaging line for processing effervescent tablets. An integrated Siebler FlexTrans FT 400 robotic transfer station connects the Siebler HM 1E/240 heat-sealing machine directly to a Promatic P 91 intermittent motion cartoner.

The German packaging and processing machinery specialist says for the first time the product feed on the Siebler HM 1E/240 can be monitored at eye-level.

The entire packaging process takes place horizontally at a comfortable working height of 90cm. An intelligent separating system positions the products accurately in the sealing station. The effervescent tablets are conveyed to the system's four horizontal feeding channels on a special belt. The products are then placed in the sealing wells in a sequence of servo-controlled movements.

Romaco says the packaging speed is significantly increased because the tablets are positively introduced into the horizontal sealing station.

A further benefit is that the humidity and temperature-sensitive effervescent products are no longer exposed to the heat and vapours emitted by the sealing station when processed horizontally. The amount of waste is greatly reduced as a result, the firm says.

Once the effervescent tablets have been sealed in coated aluminium foil, the strip packaging is perforated and cut to the required size.

The Siebler FlexTrans FT 400 robotic transfer station then transports the finished strips to the Romaco Promatic P 91 intermittent motion cartoner. Pick-and-place robots carry the sealed strip packs from the belt to the station's stacking trays at up to 400 packs a minute. The stacked strips are then transferred directly to the bucket chain of the cartoner.

Owing to the servo control principle, the robot grippers can handle effervescent tablet strips in a variety of sizes and formats – from strips of ten for clinical needs to single packs for the Asian markets.

The automated Siebler line concept facilitates continuous monitoring of the production process. Faulty packs are identified immediately and can be removed individually.

The four-lane Siebler HM 1E/240 effervescent line achieves a maximum packaging speed of 1,500 products per minute, all from a line measuring 14m long by 2.5m wide.

Roamco says two lines are currently in action at a generics manufacturer in India, with more in the pipeline.


Companies