Elan welcomes new Senior Vice President and Head of r&d
Dr Johannes Roebers moves across from Elan Corp.
Johannes Roebers, Ph.D. joined Elan Drug Technologies as Senior Vice President and Head of r&d in October 2010. Dr Roebers joined Elan Corp as Senior Vice President, Head of Biologic Strategy, Planning and Operations, in July 2007.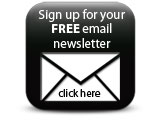 Roebers previously worked at Genentech Inc. and has held positions with Biogen Idec, IDEC, Bayer AG and Bayer Corp. in Leverkusen, Germany, Canada and the US. He received his Diplom-Ingenieur in mechanical engineering from RWTH Aachen in Aachen, Germany and his Ph.D. in chemical engineering from Clemson University in Clemson, South Carolina.
Companies