Elementar warns of counterfeit drug crisis
The threat posed to the pharmaceutical industry by substandard and falsified medicines is on the rise, according to Elementar UK
Elementar UK is arguing pharmaceutical manufacturers and suppliers ought to reinvest in a rigorous approach to product testing and quality assurance to combat the risk counterfeit drugs pose to public health.
According to WHO data, around one in ten medicinal products sold in low and middle-income countries are falsified. The products often contain no active ingredient or the wrong ingredients, failing to treat the diseases for which they are intended, or actively causing harm to the patient in question.
Fake medicines are estimated to cost the pharmaceutical sector $12.1bn and 37,700 jobs each year in the EU alone, and there is considerable evidence that the COVID-19 pandemic has accelerated this problem, Elementar says.
In March 2020, Interpol's Operation Pangea XIII operation against the illicit online sale of medicines resulted in the seizure of counterfeit pharmaceuticals worth more than $14m across 90 countries, including counterfeit facemasks, hand sanitisers and antiviral medication.
Lockdown conditions have also disrupted supply chains and regular testing protocols, making it harder for these fake goods to be detected.
For the UK and Europe, this problem could soon be exacerbated further by the impact of Brexit. The Royal Pharmaceutical Society has voiced its concerns that the end of the Brexit transition period will mean the UK is no longer protected by the Falsified Medicines Directive (FMD), Europe's anti-counterfeit drugs legislation. As of yet, no firm plans have been put in place for what will replace this.
Mike Seed, IRMS sales and product manager for Elementar UK, said: "The pharmaceutical industry is facing a perfect storm when it comes to combating falsified medicines. The pandemic has created conditions in which fake drugs are harder to track and in greater demand than they have been for many years.
"With the end of the Brexit transition period right around the corner, suppliers and manufacturers in the UK especially are likely to see these conditions become even more difficult in the coming months. This is why it is essential for drug companies to grasp this nettle and invest in solutions to protect their supply chain - and the health of their end users."
Elementar UK is calling on companies to equip their labs with technology for product testing and quality control. This will allow automated testing processes, in which the microbial integrity of drug samples can be assessed with impurities and irregularities rooted out.
Seed said: "Using elemental analysers, pharmaceutical labs can detect potential signs of contamination in drug samples, and even identify isotopic fingerprints in particular batches that allow these illegal products to be traced back to their original source.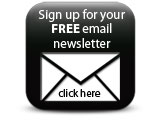 "What's more, these systems also have broader applications in pharmaceutical production, allowing manufacturers to validate the purity of the ingredients they are using, and to test whether their equipment has been properly cleaned between production cycles."
Companies