EnPro Industries acquires The Aseptic Group
Aseptic fluid transfer product manufacturing will be added to EnPro's portfolio of offerings
EnPro Industries has added aseptic fluid transfer product manufacturing to its portfolio with the acquisition of The Aseptic Group (comprising Aseptic Process Equipment SAS and Aseptic Services SARL).
The Aseptic Group (TAG) will become part of EnPro's Garlock Family of Companies, a global supplier of high-performance sealing and fluid handling products to process industries, as an all-cash transaction.
TAG caters mostly to the pharmaceutical and biopharmaceuticals industries. Headquartered in Limonest, France, the company is at the forefront of developing products and capabilities to support the latest manufacturing techniques currently being adopted to produce next-generation biopharmaceutical drugs. The American conglomerate will benefit from a boost in footprint in these areas.
Commenting on the acquisition, Steve Macadam, President and CEO of EnPro Industries, said: "The acquisition of The Aseptic Group represents our ongoing commitment to invest in the pharmaceutical and biopharmaceutical industries that form a key part of the strategic growth plan for Garlock. In particular, we are highly impressed with the focus that The Aseptic Group places on the biopharmaceutical industry."
The high level of operational excellence, product quality, and strict documentation expected by this emerging industry requires a deep understanding, expertise, and investment compared to traditional pharmaceutical manufacturing.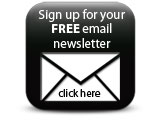 "The Aseptic Group's focus is highly complementary with Garlock's strategic market vision. With expert product design knowledge, world-class manufacturing, and supply chain integrity, The Aseptic Group platform is highly leverageable as we continue to build our global capabilities," Garlock President Mike Faulkner said. "This addition will allow us to further expand our product offering and deliver value-added solutions to further support our customers in these demanding and highly regulated industries."
Companies