EnWave and GEA collaborate on machinery for precise dehydration of organic materials
Canadian EnWave has signed a deal to accelerate the potential commercialisation of its Radiant Energy Vacuum technology
Photo as seen on EnWave website showing REV technology
EnWave Corporation has signed a technology licence and joint development agreement (JDA) with GEA, a global manufacturer and marketer of freeze dryers for the pharmaceutical and biotech industries. The deal is to accelerate the potential commercialisation of EnWave's Radiant Energy Vacuum (REV) technology.
The REV technology is a proprietary method for the precise dehydration of organic materials.
EnWave and GEA have been working closely with EnWave's existing pharmaceutical partner since that time to discuss and strategise the next steps of development.
Under the JDA, GEA will help scale-up and refine the GMP-pharma REV machinery, leveraging GEA's expertise and intellectual property in GMP-pharma equipment manufacturing.
The JDA will also allow for the integration of EnWave's proprietary freezeREV pharmaceutical drying technology into GEA's equipment design and manufacturing capabilities.
If successful, GEA will leverage its robust pharmaceutical industry network to manufacture, market and sell REV machinery for use on a global basis for pharmaceutical applications. Under the terms of the JDA, GEA will pay EnWave an undisclosed royalty on the sale of any future GMP-pharma REV machinery.
This collaboration aims to allow EnWave's current pharmaceutical partner to conduct clinical trials for several vaccines. If successful, GEA will solicit the purchase of commercial-scale GMP-pharma REV equipment from this partner and from other pharmaceutical companies. EnWave would be entitled to a royalty in the form of a percentage of all equipment manufactured and sold as part of commercialisation of the technology.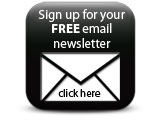 The JDA also allows EnWave to focus on its current core competencies in the global food and cannabis industries, reduces the resources necessary to pursue meaningful monetisation of its REV technology in the pharmaceutical industry and leverages an industry technical and commercial leader in GEA.
Featured Companies
See also