Essential support materials for all laboratory scientists
New technical articles, user manuals and publications available to download
Anachem has further developed the on-line literature section at www.anachem.co.uk. This extended and updated resource gives you easy access to an abundance of up-to-date and relevant information on laboratory products and issues.
Lost your pipette user guide? Not sure which tips to use with your pipette? Now you can download all the Rainin Pipette User Guides and Tip Compatibility tables directly from the User Manual & Specifications Section.
Laboratory ergonomics is an issue that affects all scientists and a dedicated area provides extensive information on how to protect yourself from RSI, correct techniques and choosing the right pipette for your needs.
References from peers are always a good way to help validate the use of new products. New to the Literature area is the Publications Section where you can read about current research that has been carried out using Anachem products such as the KAPA Biosystems PCR enzymes and kits.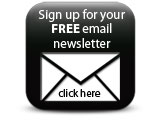 Log on at www.anachem.co.uk and see what you can find that will help you today.
Companies