Expanded access and commercial packaging for niche-market drugs
Contract Manufacturing | Packaging
Securing timely and reliable commercial packaging services can be challenging for orphan, niche and other low-volume drugs because of their need to compete against high-volume drugs for access to the limited and often preallocated production capacity available at contract packaging facilities. Catalent's Karl Jones and Matthew Stark report
Typically, low-volume packaging contracts are undertaken in time slots that become available between larger production runs in the overall schedule.
This makes it challenging for niche drug producers to find timely and predictable commercial packaging arrangements for their products; and, when the drug in question may be a patient's only therapeutic option, any delay in packaging could result in market shortages that can have serious patient health consequences.
By their nature, "orphan" designated drugs are almost always low-volume products; however, it is possible for a drug to have indications for both orphan and non-orphan diseases. Conversely, not all low-volume drugs have orphan status, as non-orphan personalised medicines and targeted therapies are also driving market increases in low-volume drugs.
Market shortages can be particularly problematic when drugs for rare diseases are involved: first, because alternative therapies may not be available for patients with the rare disease in question; secondly, low-volume batches tend to create little to no excess inventory to cover such events; and, thirdly, delays in — or the inability to receive — treatment can have extremely serious, potentially fatal consequences for patients.
Current pharmaceutical industry regulations encourage orphan drug research, attempt to reduce shortages and permit expanded access programmes; however, they are not yet able to address packaging issues as a cause of supply chain delay or disruption for these types of drugs.
Orphan drug supply chain challenges
Orphan drug supply chains often present their own particular challenges; they are highly specialised, complex and sensitive to disruptions and delays. Complicating factors include geographic diversity, as patients being treated with the orphan drug can be spread far apart and located in many different countries.
Unforeseen and unpredictable issues in drug supply can occur, and the small volume and sensitivity to supply disruption of orphan drugs can magnify the effects of these occurrences and, again, a lack of alternative therapies can lead to severe problems for some patients.
The very small batch size of orphan drugs essentially requires a made-to-order approach and the production and supply chain needs to be tailored to meet the needs of a broad geography. Disruptions can occur at any point along the supply chain and there are multiple areas of risk —represented by the various drug development stages — including the manufacture of the active pharmaceutical ingredient (API), finished dose production, packaging and distribution.
Packaging and supply chain challenges
The correct packaging partner can help to anticipate and mitigate these common orphan drug supply chain risks and challenges, starting as early as product launch when restrictive handling conditions can apply and drug products may have a short shelf-life.
An experienced specialist packager can optimise the packaging process and oversee the use of a drug product to ensure continuity of supply in areas including anticipated packaging needs. Packaging forecasts can be highly variable and campaigns depend upon the number of identified patients in a territory, so demand often needs to be rapidly fulfilled. A packager must be able to manage both supply and resources, potentially throughout clinical, stability, expanded access programmes (EAPs) and commercial supply.
There are also many commercial launch considerations that may be compounded because of the low volumes involved, notably that the exclusivity of the new drug starts when approval is granted and not when it becomes available in the market; thus, any delay is visible to both internal and external stakeholders.
Packaging and labelling is one of several activities involved in the commercial launch of any product and last-minute changes to packaging, such as labelling (adding a black or blue box warning to the product, for example) and any amendments to the patient information (PI) or patient information leaflet (PIL) are not uncommon.
The actual time allotted to packaging and labelling activities can often be shorter than originally planned because of delays encountered earlier in the launch process; production scheduling timelines may not always be in alignment with the launch plan. Having an experienced packaging team can help to mitigate these design and supply challenges during the launch of a low-volume drug.
One strategic option for a manufacturer of low-volume drug products is to use a clinical supply packager as the commercial packager for a new drug, as clinical packagers typically have the necessary flexibility in packaging process design and scheduling.
This derives from employing automation for larger-volume packaging runs, and manual assembly for smaller volumes, with the ability to alternate between both methods as required. Also, a clinical packager has the ability to reserve production capacity, which is useful in the case of late-stage market confirmation for the drug, as well as being able to package multiple product types into patient kits and carefully monitor component inventories.
In addition, the employment of a consistent project management team to handle clinical, EAP and commercial packaging facilitates inventory management to optimise the availability of the drug at each stage and affords the time needed to build collaborative relationships between parties. Experience gained in going from the clinical packaging stage to named patient/EAP and on to commercial packaging provides valuable insight into package design considerations.
Packaging design
The most important criteria/decisions to make when considering packaging design are as follows:
material selection
protection of product
child resistance
anticounterfeit measures
tamper evidence
component flexibility
late-stage customisation
multimarket packaging
assistance with shipping studies.
In addition, shipping expertise and specialised distribution capabilities may also be needed; whichever shipping and distribution solution is chosen should fit the product's need, including whether a prequalified standard shipper or an active-environment shipper is to be employed. Additionally, decisions regarding whether the shipping conditions are to be ambient, controlled-room-temperature (CRT), refrigerated, frozen or dry ice pack-out must be made.
From clinical to commercial packaging: making the transition
When making the transition from clinical to commercial packaging, it is vital to understand serialisation so that the complete history of a product's chain of custody from the manufacturer to the point of dispensing can be traced.
In commercial packaging, each sales unit has a unique serial number printed on it as part of a 2D data matrix code and human-readable text; a "parent–child" hierarchy allows the sales unit to be associated with the shipper down to pallet level within a batch, otherwise known as aggregation, providing full unit-level traceability.
Serialisation is required under the US Drug Quality and Security Act (27 November 2013) and the EU Falsified Medicines Directive (Directive 2011/62/EU) to reduce the amount of counterfeit medication in the market and certify the supply chain.
It provides traceability from the manufacturer to the dispensing pharmacy, with details of each person and entity involved in the supply chain and includes the drug name, quantity, dosage form and strength, as well as lot and expiry information, the dates of all transactions and associated invoice numbers, and quantities relating to any transactions.
If partnering with a commercial packager, it is important to ascertain whether the available serialisation equipment is compatible with low-volume projects or projects that require complex kit/patient pack or manual assembly services.
EAPs: spanning the gap between clinical and commercial supply
Expanded access programmes present unique packaging challenges as they are designed to be able to provide patients with much-needed drugs that are not yet commercially available. For example, EAP orders and batches are usually very small and may be infrequent or unpredictable.
As such, requests are often time-sensitive and the distribution logistics can be complex. In addition, manual activities such as relabelling or repackaging may be needed to fulfil requests from clinical inventory surplus.
The rules for EAPs vary by country; but in general, expanded access is a pathway that enables patients with a serious disease or condition to receive investigational drugs if approved therapies have been exhausted, no comparable or satisfactory alternative exists and a patient cannot participate in a clinical trial.
EAPs may be considered to be a last resort and patients must be willing to accept risks; not all patients will benefit and some may, in fact, be harmed by using an EAP drug. For example, the US FDA emphasises that the aim of an EAP is to ensure that a patient gets treatment and that it is not a means of conducting research.
In the US, the FDA cannot require a company to provide its drug for an EAP request, so to ensure supply, packaging vendors need to be willing to accept the risk that such a programme may be halted at any time and be flexible enough to manage changes in demand.
In Europe, the European Medicines Agency (EMA) only provides guidelines on EAPs and each EU Member State has its own regulations that must be followed. Consequently, packaging and labelling requirements can vary, meaning that some countries' requirements are more stringent than others. Companies that undertake EAP packaging must be flexible, meet country specific packaging/labelling, documentation and distribution requirements.
Clinical packager EAP strategies
One strategy that can be adopted by a clinical packager to comply with EAP requirements and manage supply is to add an incremental amount of product to a primary packaging batch for clinical study as a set-aside for EAP (in other words, making a split batch). An alternative strategy is to run a smaller, second batch dedicated to EAP immediately after producing the clinical batch, thereby reducing any set-up or changeover time.
If insufficient API or finished dose quantities are available for an active study, one strategy that could be employed would be to examine the current wastage percentage and rerun forecasts to see whether it would be possible to tighten the clinical supply allocation without impacting the study.
In situations when there is surplus inventory, typically when a clinical study is nearing completion or has been concluded, a good EAP strategy would be to pull product from the surplus clinical study inventory and reallocate it to EAP; repackaging and relabelling can then be performed as needed on-demand. However, drug integrity cannot be compromised (the drug must be within its expiry period, there must be an unbroken chain of custody and storage must be at the correct temperature, etc.).
Clinical, EAP and commercial packaging and supply: the major differences
Clinical, EAP and commercial material must have certain common characteristics: there must be product-packaging compatibility and stability, and the packaged drug product has to meet cGMP requirements. However, there are different regulations covering the supply of each of the three types of supply.
Clinical supply is, typically, blinded and there are very strict controls to protect the blind and keep it in place. Packages may be complex or contain more than one drug and each package is unique. The number of packaging campaigns required may be as few as just one or there may be several required, depending on the size and duration of the study.
Clinical packaging also involves complex set-ups and processes and, in some cases, may need manual assembly. In addition, packaging needs are generally short-lived, although the potential for high variability in inventory demand does exist, which may require specialised distribution.
By contrast, packaging for commercial drug supply requires no blinding and all packages in a batch should be identical. In addition, it is more important for commercial packaging to support patient compliance, ease of use and patient safety than it is in a clinical trial setting. Commercial packaging needs are long-lived; however, the practical requirements of commercial packaging for low-volume drugs is akin to those for clinical packaging.
Packaging for EAP combines features from both clinical and commercial packaging. Packaging needs are short-lived, can be complex, may involve the use of manual assembly and must support patient compliance. There may be high variability in inventory demand with EAPs and the need for specialised distribution.
In summary
Low-volume drugs face a variety of commercial packaging challenges that can disrupt timelines and market availability, whereas drugs for use in EAPs or those for the treatment of rare/orphan diseases may have complex packaging and handling requirements.
Contracting to clinical packagers may be a viable, long-term alternative to using large commercial packaging houses for EAP or low-volume drugs. There are clear advantages to this when specific packaging services and serialisation needs exist that are not practical for large-scale commercial packagers to handle, and when unpredictable volume demands lead to potential supply chain disruption.
Clinical packagers bring expertise in handling small volumes and can assist when specialised distribution services to support EAPs and patient-specific delivery, such as direct-to-patient and demand-led supply, services are required.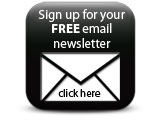 For low-volume drugs, there are advantages in using the same partner from clinical supply through to commercialisation, as this fosters greater collaboration and supports strategic planning for programmes at each stage of their development.
Companies