FDA approval for OPKO's Rayaldee product using Catalent's Optishell delivery platform
Drug Delivery | Equipment | Regulatory
First drug to use catalent's proprietary OptiShell capsule technology to achieve extended release profile
Catalent Pharma Solutions, the leading global provider of advanced delivery technologies and development solutions for drugs, biologics and consumer health products, has welcomed OPKO Health, Inc.'s announcement that its New Drug Application (NDA) for Rayaldee has been approved by the US Food and Drug Administration (FDA).
The new treatment uses Catalent's proprietary OptiShell softgel capsule technology as its extended release delivery platform which allows for high-temperature encapsulation of semisolid fill material within a non-gelatin, plant-based shell.
'We are pleased that OptiShell was selected as the optimum delivery method for OPKO's Rayaldee and that through our close collaboration we have helped OPKO to bring the NDA for this important drug to approval on schedule,'
commented Dr Aris Gennadios, Catalent's President, Softgel Technologies. 'Catalent is pleased that Rayaldee is the first treatment to use our OptiShell technology to deliver a semi-solid fill, extended release drug.'
Rayaldee Capsules will be manufactured at Catalent's North American Softgel Center of Excellence in St Petersburg (FL, USA). Catalent is currently advancing several OptiShell development programmes, providing optimal solutions for challenging drug compounds contained in complex fill formulations.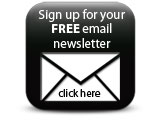 OptiShell capsules utilise a patented shell derived from plant polysaccharides and are ideally suited for the encapsulation of higher melting-point fill formulations, such as Rayaldee. As a result, soft capsules containing semi-solid matrices for modified-release of poorly soluble and/or poorly permeable drug compounds are now an option for drug developers. For immediate-release applications, OptiShell technology expands the range of compatible excipients available for developing lipid-based capsule formulations, providing more solutions for unique drug delivery challenges.
Companies