FDA lifts partial clinical hold for GMP deficiencies
The US FDA has lifted partial clinical hold on Innate Pharma's Lacutamab Tellomak trial in advanced T cell lymphomas
Innate Pharma has announced that the US FDA has lifted the partial clinical hold placed on the lacutamab Tellomak Phase II clinical trial, evaluating the efficacy and safety of lacutamab (formerly IPH4102) in patients with advanced T-cell lymphomas.
The FDA decision is based on a quality assessment of a new Good Manufacturing Practice (GMP)-certified batch that has been successfully manufactured for the lacutamab clinical development programme, including the Tellomak trial.
The FDA had placed the Tellomak trial on partial hold in January due to GMP deficiencies at the company's manufacturing subcontractor site that managed the fill and finish operations of the lacutamab clinical vials for Tellomak. In Europe, the national regulatory authorities in Spain, Italy and Germany temporarily halted the trial whereas the French and UK regulatory authorities agreed to resume trial recruitment in those respective countries earlier this year. The company is consulting the regulatory authorities in Germany, Italy and Spain in order to resume the trial in these countries soon.
Subcontractors
This situation is related to GMP deficiencies put forward by Innate's manufacturing subcontractor who was granted a GMP certificate by the Austrian regulatory agency in August 2018, which was further confirmed in October 2019 after two on-site inspections. In November, the subcontractor unilaterally withdrew the Certificate of Conformity of batches they have produced, including the lacutamab batch currently used in the TELLOMAK trial, whilst also filing for bankruptcy.
Prioritising safety, Innate decided to suspend enrollment of new patients in the Tellomak trial, except in Italy where the clinical trial has been suspended.
The FDA did not cite any safety issues related to the trial medication. This is consistent with the review conducted by the Independent Data Monitoring Committee (IDMC), which concluded there were no new, unexpected safety issues related to lacutamab, and the product appeared to be well-tolerated among current patients enrolled in the trial. In addition, the IDMC determined it would be acceptable to continue recruiting additional patients in the TELLOMAK trial, if agreed by regulatory agencies.
Back on track
The company can now resume recruitment of new patients in the US with relapsed/refractory Sézary syndrome and mycosis fungoides (MF) who have received at least two prior systemic therapies.
In light of the FDA feedback, Innate is taking the operational measures to re-activate the US clinical trial sites.
"We are pleased that the FDA has approved the new clinical batch for the Tellomak trial, and we can resume enrollment of patients with Sézary syndrome and mycosis fungoides given the importance of novel and effective treatment options needed for these patient populations," said Pierre Dodion, MD, Executive VP and Chief Medical Officer of Innate Pharma. "We're confident in our ability to supply lacutamab in this important trial moving forward, and look forward to reactivating the trial globally as quickly as possible."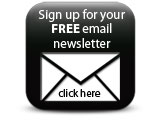 The company expects to start sharing data from the Tellomak trial for mycosis fungoides in 2021 and Sézary syndrome in 2022
Companies