Factory move increases production capabilities for Yamato
The new space in leads means faster, wider production, repairs and services, plus more room for stocks and spares
A recent change of premises for manufacturer of industrial weighing machines, Yamato Scale Dataweigh UK, has significantly improved its production throughput capabilities.
The new premises on Millennium Way, Leeds, provides Yamato with increased space to develop work flows and processes in all areas of fabrication and production.
Yamato Commercial Operations Manager Andrea Spencer, said: "The additional space means that we have improved our production capabilities leading to better lead times on orders."
The new factory produces weighing machines, multihead weighers, check weighers and metal detectors for the pharmaceutical and food industries, among others. It is hoped that expansion will mean swifter delivery of new machines and faster handling of repairs.
"The new factory space enables us to develop additional solutions for a wider range of customers even more efficiently than before," added Spencer.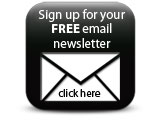 The new space also allows Yamato to stock more spares and fulfil orders for genuine parts more efficiently.
Companies