Field device for rapid raw material identification
A handheld solution for rapid, accurate detection of counterfeit pharmaceuticals won the 201O CPhI WorldWide award for Innovation. Duane Sword, vice-president of Thermo Scientific's Portable Optical Analysis business unit, describes its development and practical benefits
TruScan can test the authenticity of a material at the press of a button and through packaging materials
A handheld solution for rapid, accurate detection of counterfeit pharmaceuticals won the 201O CPhI WorldWide award for Innovation. Duane Sword, vice-president of Thermo Scientific's Portable Optical Analysis business unit, describes its development and practical benefits
TruScan is a rugged handheld Raman spectrometer and raw material identification tool. Raman spectroscopy is a well-known analytical technique that provides unique chemical spectra, or "fingerprints" for most materials. For many years, it has been limited to large, expensive instruments in laboratories that only expert chemists can operate. TruScan has taken this advanced technology and packaged it in a very small, robust and easy-to-use instrument that not only tests the materials with the press of a button, but also returns meaningful answers that do not require sophisticated interpretation (i.e. a simple pass or fail result for a given material) – allowing customers to realise huge time and cost savings and to improve quality processes.
In many cases, TruScan allows users to test 100% of all incoming materials right on the loading dock or on the warehouse floor in under a minute, rather than only testing a statistical sample.
Key features of the TruScan material identity verification system include:

• Handheld – Weighing less than 4 lbs (1.8 kg), TruScan can be used on the loading dock, in the warehouse, at the distributor or wherever rapid material verification is required
• Ease of use – TruScan's intuitive user interface and managed workflow minimise user error and ensure even novice users are quickly up and running
• Rapid results – TruScan quickly analyses a substance in question and provides an immediate decision on its validity, typically within 30 seconds. Furthermore, TruScan's point-and-shoot operation enables sampling through packaging, such as double-bagged pharmaceutical ingredients in a drum or tablets in blister packaging. This avoids contamination, eliminates operator exposure to potentially hazardous materials and further speeds the sampling process
• Managed workflow – TruScan's embedded workflow software ensures the correct Standard Operating Procedure (SOP) or method is followed for each sample, backed by three levels of password-protected user authorisation. The built-in bar code reader minimises transcription errors
• Ruggedness – TruScan is derived from military requirements for toughness. Extensive and demanding vibration and drop tests, as well as operation in extreme temperatures and humidity, were an integral part of the product development process
• Validation and regulatory compliance – the handheld device has been designed for use in 21 CFR Part 11-compliant environments, and has UL and CE certification. It also has built-in self-test diagnostics, including system checks at the start of every measurement, and system calibration to NIST and ASTM standards.
Miniaturisation
Prior to the introduction of TruScan, the only option for analysing a substance was for a technician to use a laboratory instrument the size of a microwave oven. This approach required the operator to draw a sample from a container (potentially causing contamination), quarantine the material while the sample was sent to a lab, test the sample and finally release the material once the sample had been tested. The problem with this method of course is the time and money pharmaceutical manufacturers spent on the process.
Through research and development, Ahura Scientific* overcame the challenge of miniaturising the technology to the point where it could be used in a lightweight, handheld instrument which could be operated onsite by a warehouse worker rather than by a technician with a PhD.
Weighing less than 4 lbs (1.8 kg), TruScan can be used on the loading dock or in the warehouse
In addition to its reduced size and ease-of-use, TruScan revolutionises the identification process by scanning materials through transparent packaging. In doing so, it allows materials to be identified without opening them, such as frequently counterfeited drugs like Heparin, malaria tablets and bottles of Viagra. As a result, the device saves customers a significant amount of time (it works in minutes versus hours or weeks) and customers are seeing a cost savings of US$1m per year, per instrument. This is especially important as a recent report** from TIME Magazine found that pharmaceutical companies lose up to $75bn in business each year to counterfeit-drug makers and the Pharmaceutical Security Institute found that the number of counterfeit incidents has increased 921% from 196 in 2002 to 2,003 in 2009.
Introduced in January 2007, TruScan has experienced significant adoption ever since. For example, in May 2009, its global presence expanded with 10 new distribution partners in Europe, the Middle East and Africa (EMEA). And in October of 2009, a new software version with additional language capabilities (Chinese and German) was added to the instrument, making it far more useable and relevant to the global pharmaceutical industry.
With the introduction of TruScan 1.3 and the new language capabilities, TruScan expanded to serve a global customer base in China and Germany, two of the world's largest pharmaceutical markets by revenue and production volume, as well as Austria and Switzerland. As a result, the installed base more than doubled and the device is being used by nearly all major pharmaceutical manufacturers.
Widespread adoption
For example, Lonza Biologics, a leading supplier to the pharmaceutical industry, needed to streamline its raw materials identification process and reduce time and costs within its supply chain. The manufacturer discovered that TruScan was the best fit to support its needs. The device is enabling Lonza to effectively scan through multiple types of packaging with superior accuracy and significantly reduce the time and costs associated with sampling materials.
Governments around the world are also adopting the use of handheld devices to prevent counterfeit and substandard drugs. Nigeria in particular has been a pioneer in the fight against counterfeit drugs, recently bringing counterfeit pharmaceutical levels down from 42% to 16% because of its aggressive policy of intercepting shipments and pursuing counterfeiters. This success can be attributed in part to the Nigerian National Agency for Food and Drug Administration and Control (NAFDAC) raising the quality and inspection standards in Nigeria, giving it a greater ability to identify and remove counterfeit drugs from the supply chain. With the counterfeit market continuing to escalate at an alarming rate, pharmaceutical manufacturers need to ensure that they are putting proper policies and technologies in place to protect consumers' health.
Footnotes
* In January 2010, Thermo Fisher Scientific acquired Ahura Scientific and TruScan is now marketed by Thermo's Portable Optical Analysis business.
** How to Stop the Counterfeit-Medicine Drugs Trade, www.time.com/time/health/article/0,8599,1929147,00.html

Thermo Scientific took Gold in the 2010 CPhI Innovation Awards
At this year's CPhI WorldWide in Paris, Thermo Scientific won first prize in the Innovation Awards that are sponsored by Manufacturing Chemist.
The awards recognise the best innovations that will help pharmaceutical manufacturers in their future business.
Thermo's hand-held field device, TruScan, was judged to be a valuable asset in the battle against counterfeit drugs.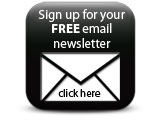 Duane Sword accepted the award at the Innovation Awards party on behalf of Thermo Scientific.
Companies