Filtration without mess or stress
Russell Finex develops filter management system
Filter management system eliminates operator involvement and minimises wastage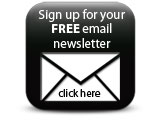 Russell Finex, a sieving, filtration and separation specialist, has developed a filter management system (FMS) for liquid filtration systems, which is said to eliminate operator involvement and minimise wastage. This is achieved, the company says, through precise monitoring and control of key operating parameters.

The FMS is retrofittable to many filtration systems and is able to control the oversize discharge automatically, which increases the safety of operators while also saving time and labour costs, the firm says. Because the system monitors line and differential pressure, it is also able to prevent any risk of damage to the filter and to up or down stream processes if an overpressure condition occurs in the system.

Standard features of the FMS include the oversize discharge through a timed cycle; a rapid cycle to remove blockages; and oversize discharge through pressure monitoring.

Additional features include screen detection, which triggers an alarm if a filter screen is not fitted; and maximum screen differential pressure, which prevents screen damage due to the differential pressures exceeding the maximum rating of the screen. If the differential pressure rises above the value set, the alarm will be triggered. The FMS can also be supplied with an over pressure indication function.


Companies