Flamel Technologies makes two new appointments
Contract Manufacturing | Regulatory
SVP of Quality and Regulatory Affairs and VP of Business and Corporate Development join the company
Flamel Technologies, a France-headquartered specialist in developing drugs for unmet medical needs, has appointed Sandy Hatten as Senior Vice President of Quality and Regulatory Affairs and Gregory Davis as Vice President of Business and Corporate Development.
Hatten is responsible for all quality and regulatory functions surrounding contract manufacturing organisation (CMO) activity, API procurement and R&D. Meanwhile, Davis will lead activities to establish external partnerships for a select group of the company's proprietary products and build its internal pipeline through acquisitions of products and technologies.
Hatten joins the company from Mallinckrodt Pharmaceuticals where she was Senior Vice President of Quality. Throughout her tenured career of more than 30 years she has held a number of senior leadership roles in quality spanning manufacturing, drug development and drug applications of branded and generic pharmaceuticals, quality assurance and quality control, and regulatory functions, at companies such as Mallinckrodt, KV Pharmaceuticals, Catalent Pharma Solutions and Perrigo.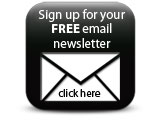 Davis spent eight years as Director of Worldwide Business Development at GlaxoSmithKline and more recently has held positions as Vice President of Corporate Development for Patheon and Chief Business Officer of Flag Therapeutics, a company which he also co-founded.
Companies