Foil bags and liners for 'Total' protection
Total Processing and Packaging Exhibition
Stand no: 5553
Barrier foils are flexible materials with the lowest known water vapour and oxygen transmission rates of any flexible material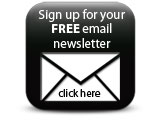 Protective Packaging will be exhibiting barrier foil packaging solutions, showing its ability to provide total climatic protection for any product that may deteriorate due to moisture, oxygen and other gas ingress, odour transfer, UV light and temperature extremes.

Products on show will include a wide range of liners for the protection of powders, flakes and granules in the form of round-bottom drum liners, octabin liners, FIBC liners and corrugated and timber box liners. ISO Container liners showing the bulkhead, filling and discharge design options will also be shown.

All bags and liners are tailor-made to suit the dimensions and style of the outer packaging with no minimum order quantities. Barrier foil valve sacks, 25kg sacks with de-gassing feature and re-closable pouches will also be displayed.

Barrier foils are flexible materials with the lowest known water vapour and oxygen transmission rates of any flexible material. Packaging costs are reduced because the amount of desiccant used is reduced dramatically when compared with polyethylene and in some instances there may also be a reduction in shipping costs due to the reduction in overall weight.