Former Wyeth chief executive joins private equity firm
He will advise The Carlyle Group's global healthcare division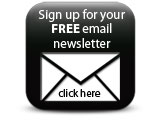 Robert Essner, former chief executive of Wyeth, has joined private equity firm The Carlyle Group as senior advisor to its global healthcare division.

Essner will provide strategic guidance to Carlyle professionals throughout the healthcare investment process, from sourcing to purchase, and advise portfolio company executives on management, operational and growth strategies.

Essner worked at Wyeth from 1989–2008, where he led Wyeth's transformation into a global leader in biotechnology and vaccines. He was elected chief executive and in 2003 he became chairman; he retired from both positions in 2008.

The Carlyle Group is a global private equity firm with US$88.6bn of assets under management committed to 67 funds as of 31 December, 2009.


Featured Companies