Freeman Technology relocates to larger premises
New global hq includes manufacturing and office space and an applications laboratory
Freeman Technology opens a new headquarters in Tewkesbury, Gloucestershire, UK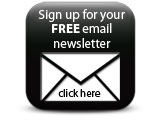 UK powder characterisation specialist Freeman Technology has relocated to larger premises in Tewkesbury, Gloucestershire after a continued period of growth.

The new 6,000ft2 global headquarters has been equipped to meet the company's requirements for manufacturing and office space, as well as housing a 300ft2 applications laboratory.

The move into this ultra-modern facility comes just over a decade after the company launched its first powder testing instrument.

Operations director Tim Freeman said: 'I am delighted to be able to report that demand for the FT4 powder rheometer continues to grow around the world and across powder processing industries.

'As a result, not only are we building more systems, but we are also continuing to invest in r&d and applications development.

'This new facility will enable us to scale up our manufacturing and r&d operations and continue to expand well into the future.'

He said the new laboratory would enable the company to carry out additional in-house research into powder behaviour and processing and provide more extensive applications support for customers.

Freeman Technology has enjoyed a continued period of growth and success. This year the company has not only added to its UK-based team but also expanded its global distribution network, with new partnerships covering Japan, India, Singapore, Malaysia, Thailand and Taiwan.