Fujifilm and Dr. Reddy's to establish generics joint venture
To promote, develop and manufacture generic drugs in Japan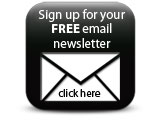 Japanese photo-imaging specialist Fujifilm is to expand further into the healthcare industry by forming a joint venture with Indian generics manufacturer Dr. Reddy's to develop, manufacture and market generic drugs in Japan.

The two companies have signed a Memorandum of Understanding and a definitive agreement will be signed during the course of the calendar year, said Dr. Reddy's.

Fujifiilm will own a 51% stake and Dr. Reddy's 49% in the joint venture.

The joint venture expects to launch its first product in Japan in the next three to four years.

Fujifilm's president and chief executive Shigetaka Komori said: 'Fujifilm continues to build upon its ongoing commitment to delivering pharmaceutical business.'

'With the execution of the Memorandum of Understanding with Dr. Reddy's Laboratories, Fujifilm will have excellent capability in developing and manufacturing across active pharmaceutical ingredients (API) and formulations of generic drugs.'

Last month Fujifilm agreed a biopharmaceuticals contract manufacturing deal with Mitsubishi.

G V Prasad, vice-chairman and ceo of Dr. Reddy's, added: 'We are confident that Fujifilm's advanced r&d capabilities, quality systems and market know-how backed by Dr. Reddy's generic drug development and manufacturing and experience will help the joint venture establish a strong presence in the Japanese pharmaceutical market.

'Our planned entry into Japan underscores our commitment to bring affordable and innovative drugs to more patients worldwide.'

Japan is the world's second largest pharmaceutical market, estimated to be worth $97bn (IMS). Only about 23% of Japanese prescription drug sales (by volume) are generic drugs, compared with 70% in the US.

The Japanese government has a target of increasing the market share of generic drugs by sales volume to at least 30% by 2012.


Companies