Future-proofing pharmaceutical packaging
The way a drug is packaged plays a significant role in ensuring patient compliance and could even influence the outcome of a clinical trial
In this article, Catalent's Christoph Blümer, Director Quality, Clinical Supply Services, and Uwe Hanenberg, Director, Product Development, Oral Solids, look at how pharmaceutical packaging innovations are keeping pace with the regulatory environment. Innovation in pharmaceutical packaging has a long and distinguished history. From the first blister packs and child-resistant closures to the latest barrier materials and integral dosing devices, packaging has always played a key part in ensuring that medicines reach the patient in the intended condition and making it easy for the patient to comply with their treatment regimen.
When it comes to the way the pack is opened, the pharmaceutical industry is faced with a particular challenge: the medicine should be easily accessed by the intended user — including the elderly or infirm who may have limited dexterity — but the pack must also not be readily opened by children, who are often adept at opening containers in ways not considered by development teams.
The patient experience can be improved through new types of primary packaging, such as stickpacks or unit dose solutions, particularly when combined with new opening features such as laser-cuts on stickpacks or the ability to peel individual tablet blister foils. New and innovative approaches have also helped to revive some older over-the-counter (OTC) products by making them more hygienic and convenient to take while "on-the-go."
As the pharmaceutical industry continues to develop more personalised and patient-centric medicines, the role of packaging will become increasingly important as it can provide an improved dosing solution. This is particularly true of paediatric medicines whereby the dose may be tailored to a child's weight — rather than its age — to ensure accuracy.
Similarly, the increasing potency of some formulations means that oral doses may be of very low weight, such as when a dose lower than 100 mg is required. The technical challenges involved in handling these smaller doses may require teaming up with an experienced partner with the specific capabilities — and specialist equipment and expertise — to pack these medications efficiently and reliably.
However, in all cases, the challenge will lie in finding the right combination of dose and packaging "device," as it is unlikely that one size will fit all. The correct combination may help to improve dosing and reduce side-effects. Smart devices can even assist patients who have difficulty following their treatment regimens, and can provide helpful reminders that a dose is due, prevent accidental overdose or inform medical staff when medications have not been taken at the right times.
It is not only changes to the drugs themselves that are influencing packaging developments; the regulatory landscape too is imposing new demands on the pharmaceutical packaging sector. In the past few years, many companies have been grappling with new requirements for serialisation markers on packs that are aimed at preventing product counterfeiting and substitution.
Serialisation and beyond
Serialisation is now mandatory in many parts of the world; but, because the regulations vary from country to country, pharmaceutical companies are facing unprecedented complexity, cost and risk in implementing strategies that not only conform to existing requirements but also anticipate future regulatory changes in served markets. To cope with regulatory shifts, companies need to develop and implement a Serialisation Master Plan that embodies a level of flexibility to handle new regulations globally.
Now that the pharmaceutical packaging sector has largely come to grips with the demands of serialisation, there is another significant regulatory change on the horizon in the form of the impending rollout of the European Commission's Clinical Trial Regulation (CTR) EU No. 536/2014 Annex VI, which is due to come into application in 2019.
As things stand, studies undertaken within European Commission Member States are subject to Commission Directive 2001/20/EC, which requires 'Period of Use' information to be placed only on the outer packaging of a product. However, under Annex VI of Regulation 536/2014, it will be a requirement to show Period of Use dates on the secondary packaging as well as the primary packaging.
A further complication is that there will be a transition period of 1 year after 536/2014 Annex VI comes into effect. During this time, newly submitted studies may opt to use the "old" 2001 directive, whereas studies submitted prior to the effective date will have 3 years to adopt the new standards.
A smaller world
Globalisation of the pharmaceutical industry has resulted in a rise in the number of multinational clinical studies, and national governments are increasingly realising the potential benefit of attracting global study sponsors to their respective countries. In recent years, countries including China, Brazil and Japan have modified their respective clinical trial laws with the aim of encouraging greater participation from global companies.
But, to meet individual country regulations and keep projects on track from start to finish requires close co-operation between the sponsor, contract research organisation (CRO), manufacturer and packaging company. Packaging providers must have strong regulatory knowledge on both global and regional levels, especially when it comes to helping small customers to navigate the regulatory environment. In line with the increasing globalisation of clinical studies, the clinical supply chain also needs to operate efficiently across borders. Designed to operate on a global level but to be executed locally, today's supply chains are increasingly built on a global backbone augmented by one or more regional networks.
New supply models are being introduced to improve the flexibility and efficiency of these supply chains. In particular, supply models that facilitate the late-stage customisation of clinical supplies, such as demand-led supply, are proving attractive to clinical sponsors. For example, the smaller and more frequent packaging batches that are characteristic of a demand-led supply model have allowed batch sizes to shrink to a fraction of what they were only 5 years ago.
Going digital
Another trend that seems to be gaining ground is digital display labels or "eLabels" for clinical trial packaging. So far, these have not really established a place in the market beyond a few small pilot projects. From a regulatory standpoint, the technology appears to be viable; but, in practice, it is relatively costly. However, there are some initiatives under way in various companies and industry groups to promote the understanding and adoption of so-called "smart" technologies.
The technology has already been successfully adopted in other industries, so the concept has been proven in the real-world. But although it offers an attractive alternative to traditional, bulky booklet labels and makes updating expiry dates on clinical trial materials much easier, questions regarding risk and quality seem to persist.
Another technology that was recently dismissed as old-fashioned seems to be making a comeback. Radio frequency identification (RFID) is again being discussed as an alternative to barcode-based patient kit handling for the distribution of clinical materials. Many of today's novel solutions are centred around the improved connectivity and efficiency created by the evolution of the digital world, and RFID offers certain advantages to the automated tracking of materials.
As well as new supply chain models and other technological advances, the pharmaceutical sector will continue to explore and adopt innovative technologies, such as "Digital 4.0" apps, which promise to support medication plans for clinical trials or link to data capturing devices such as wearable activity trackers that may be included as part of the patient kit.
These novel approaches create challenges when setting up global clinical supply chains that are capable of fast turnaround times. The pharmaceutical industry is under enormous pressure to shorten timelines, and this has had the effect of removing safety buffers that can accommodate unexpected events. The result is that execution expectations are not always realistic.
For these reasons, finding the right packaging provider is crucial. The first question that should always be asked is what will be the direct or indirect impact of any decisions or actions on the patient? Looking for a packaging provider that is keenly patient-focused is therefore critical. The packaging provider should also be able to demonstrate proven expertise in the packaging services required and a good delivery record, as well as sufficient overall capacity and the capabilities to offer alternative supply networks and better solutions.
A firmly instilled "right first time" quality culture is very important and the provider must be able to demonstrate they have a robust quality management system (QMS). The necessary expertise for the project must be shown to be available, including appropriate project management systems that are flexible, accountable and offer appropriate lines of communication at many levels within each participating company.
Once the sponsor is satisfied that the supplier has the right mindset, more practical questions can be addressed, such as determining the reliability of the project timelines provided by the packager. For example, has sufficient buffer time been built in around critical project steps to account for unforeseen delays or other issues that may arise, even despite the best planning? Are materials suppliers appropriately audited and reliable? Is the solution sufficiently future-proofed, with consideration given to issues such as serialisation?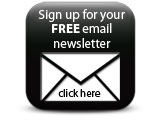 But to ensure that the solution provider can move forward with the project as planned, the sponsor should also clarify which steps they are required to complete and by when. Understanding the difference between fixed dependencies and the steps that have a degree of flexibility is also important, especially when agreeing upon the final timeline and ensuring that both parties have a clear understanding of the critical needs for a project to succeed.
Companies