GEA Pharma Systems acquires BSGT
Will strengthen freeze drying presence in China and the Asia Pacific region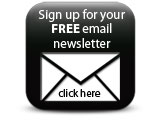 GEA Pharma Systems, a division of GEA Process Engineering, has acquired Beijing Sino-German Tianhe Technology (BSGT) in China, a freeze drying technology specialist.

The move strengthens GEA Pharma's position in China and the Asia Pacific region.

The company will be renamed GEA Lyophil (Beijing) and form part of GEA Lyophil, a technology company within GEA Process Engineering and a leader in pharmaceutical freeze drying technology, based in Cologne, Germany. The acquisition will be formally cemented at an official ceremony, taking place tomorrow (11 November) in Beijing.

GEA Pharma Systems said BSGT has a track record in China for the supply, commissioning and servicing of pharmaceutical freeze drying equipment. The company has an experienced management and operational team with good knowledge of the Chinese pharmaceutical market, an established relationship with the local supply chain, and an understanding of the commercial opportunities in the region.

Ron Youngs, president of GEA Pharma Systems, said the acquisition of BSGT fits perfectly with the company's long-term objective to become a global leader in pharmaceutical freeze drying technology.

'It is essential that we align our production and distribution capabilities precisely with our customers' needs,' he said.


Featured Companies