GEA adds twin screw pump GEA Hilge NOVATWIN to its range of pumps
This is a flexible twin screw pump based on the proven Bornemann design that meets the highest hygienic requirements for gentle product handling and clean-in-place (CIP) with just one pump
GEA presents the new twin screw pump GEA Hilge NOVATWIN for the first time at the BRAUbeviale 2019 in Nuremberg. (Photo: GEA)
The pump experts from GEA and ITT Bornemann are now working together to manufacture and market a twin screw pump for the food, beverage and pharmaceutical industries. While GEA has so far concentrated primarily on hygienic centrifugal pumps, the cooperation now means that a joint model of a positive displacement pump is ready for introduction: GEA Hilge NOVATWIN. The GEA Hilge NOVATWIN is a flexible twin screw pump based on the proven Bornemann design that meets the highest hygienic requirements for gentle product handling and clean-in-place (CIP) with just one pump. The new GEA Hilge NOVATWIN will be available in 6 sizes and will be part of the GEA VARIPUMP line, which stands for pumps with a high degree of flexibility for optimum adaptation to individual customer requirements.
Consistent expansion of GEA hygienic pump portfolio
The addition of this future-oriented pump type to the portfolio in addition to the established rotary lobe pump GEA Hilge NOVALOBE will significantly strengthen GEA's position in the field of positive displacement pumps. GEA will thus be in an even better position to cover the various customer requirements with the ideal pump solution from its own broad product portfolio.
Since autumn 2017, GEA has been developing and producing its pump portfolio at the Bodenheim Hygienic Pump Competence Center: the highly flexible VARIPUMP line for complex applications as well as the more standardized SMARTPUMP line. From January 2020, GEA plans to expand its range of positive displacement pumps with the new twin screw pump GEA Hilge NOVATWIN. (Photo: GEA)
Pump and clean with one pump
The new GEA Hilge NOVATWIN pumps are particularly suitable for gentle pumping of chunky, shear-sensitive media of various viscosities. (Photo: Magone via Getty Images)
Twin screw pumps are equipped with two screws, which intermesh without contact and together with the pump housing form a closed chamber. The screws rotate and thus move the medium along the screw axis from the suction to the discharge side.
Like positive displacement pumps in general, twin screw pumps stand for the gentle conveyance of chunky, shear-sensitive and abrasive media. They offer exceptionally high flexibility for pumping liquids of various viscosities.
"The special feature of the twin screw pump is its dual function, because twin screw pumps can not only pump the actual product but can also function as a CIP pump at the same time, as they can operate at very high speeds. This saves the use of an additional CIP pump compared to alternative solutions," explains Product Manager Ulla Främke from GEA.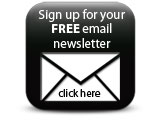 The official sales launch is scheduled for January 2020.
Featured Companies