GSK to create global vaccines R&D centre in the US
New hub in Rockville, MD expands global vaccines R&D footprint of UK drugmaker
GSK is establishing a new global centre for vaccines research and development (R&D) in Rockville, Maryland, US.
The site will become one of three global vaccines R&D centres for the UK drugmaker, complementing those in Rixensart, Belgium and in Siena, Italy, a site which GSK acquired from Swiss pharmaceutical company Novartis last month.
The company said the new R&D centre in Rockville will 'consolidate vaccines R&D activities currently conducted at other GSK sites including in Philadelphia, PA and Cambridge, MA, into one centralised location'.
Key late stage development programmes, as well as vaccine discovery and new platform technology development will be led from Rockville, said GSK.
GSK acquired the Rockville site in 2012 and the company anticipates that operations for vaccines will begin there in September.
'As the global vaccines leader, GSK is on the cutting edge of vaccine development,' said Luc Debruyne, President, GSK Vaccines. 'Following the acquisition of Novartis's global vaccines business and in recognition of the vaccines knowledge and expertise in the United States, we are pleased to expand our US presence with the creation of a world-class vaccines R&D centre. This will drive innovation, and enhance our capabilities for new vaccine discoveries that protect the US and public health around the world.'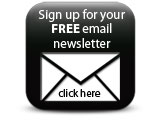 This move follows GSK's acquisition of Novartis' vaccines business as part of the companies' three-part transaction that closed in March.
Companies