Gamida extends Lonza partnership beyond clinical to commercial
Agreement is in preparation for potential FDA approval of Gamida's cell therapy candidate
Gamida Cell and Lonza have entered into a strategic manufacturing agreement. The agreement provides for the future commercial production of omidubicel after potential FDA approval.
Gamida's advanced cell therapy is currently in Phase 3 clinical development, designed to enhance the life-saving benefits of hematopoietic stem cell (bone marrow) transplant.
This agreement follows a successful multi-year clinical manufacturing relationship and provides Gamida Cell with a path to commercial supply of omidubicel.
Under this multi-year agreement, Lonza will construct and dedicate production suites at its Geleen, NL site, for the anticipated commercial launch. Additionally, the agreement enables Gamida Cell to increase the number of dedicated production suites over time to ensure commercial supply.
Gamida Cell also has the option of further expanding into Lonza's global cell and gene therapy manufacturing network.
Julian Adams, CEO of Gamida, said: "The ability to reliably provide an advanced cellular therapy to patients is critical, and this agreement provides Gamida Cell with access to a top-tier manufacturing site for the long-term commercial supply of omidubicel after potential FDA approval."
Adams added: "Additionally, this agreement enables the supply of commercial product as we plan for the build-out of Gamida Cell's own commercial-scale cGMP manufacturing facility to augment production."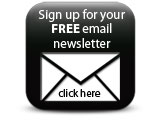 The international, randomised Phase 3 study in patients with hematologic malignancies has not yet been approved for marketing in the US or any other jurisdiction.
Companies