Gamlen announces affiliation with CIMSEPP
The company has been invited to support CIMSEPP as an affiliate industry member
The Center for Integrated Material Science and Engineering for Pharmaceutical Products (CIMSEPP) is the National Science Foundation's Industry-University Cooperative Research Center (IUCRC) specifically focussed on advancing the fundamental understanding of the structure, function, and performance of drug products and process engineering.
Dr Michael Gamlen, Chief Scientific Officer, comments: "We are delighted to have been invited to support CIMSEPP as an affiliate industry member as CIMSEPP's research will open up new and exciting opportunities for us to support the US pharmaceutical development and manufacturing sectors. To support CIMSEPP's ground-breaking research into product development, processing and scale-up issues, we are providing Gamlen equipment to the Center's excellent laboratory and equipment facilities."
Gamlen will be providing a state-of-the-art Gamlen D1000 powder compaction analyser and the easy-to-use Dashboard system which enables any user to assess the quality of their compacted product. Using the system, users can quickly and easily assess the properties of their product against Critical Quality Attributes relating to both the USP<1062> compaction parameters, and the lubrication properties of the product. It is an essential aid to the application of QbD principles using resource minimising approaches.
CIMSEPP will drive innovative research to advance and promote fundamental understanding of material properties and drug-additive interactions at molecular and particulate level. Research will also encompass manufacturing processes, effects on product quality, performance, and stability.
A collaborative three-university center, CIMSEPP's core laboratories are:
New Jersey Institute for Technology, New Jersey Center for Engineered Particulates -led by Professor Rajesh Davé & Professor Ecevit Bilgili
University of Minnesota, Pharmaceutical Materials Science and Engineering Laboratory, led by Professor Changquan Calvin Sun
St. John's University, College of Pharmacy and Health Sciences Research and Laboratories, led by Professor Abu Serajuddin.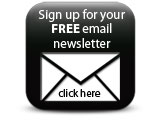 Industry members will be able to help shape the research focus of CIMSEPP's research activities and benefit from sharing the Center's research output. This is in addition to being able to access high level academic research expertise, facilities and equipment.
Featured Companies